Motel Rooms & Suites in Lake Luzerne NY
Showcasing a seasonal outdoor pool and barbecue, Luzerne Court Motel is located in Lake Luzerne, just 7.5 miles from Lake George.
Free high-speed WiFi is available in every room
Free private parking is available on site
Private Bathroom & Free Toiletries
Flat-screen TV with Cable Channels
Microwave, Refrigerator, Keurig Coffee Machine
Air Conditioning/Heating.
We limit our "during stay" housekeeping services to stays over three days to better protect our guests and staff. If anything is needed on days we don't do our "during stay" cleaning, we are happy to assist! The pool will be open in June 2023.  We are dog friendly. $35 per night pet fee. See the Policie page for more details.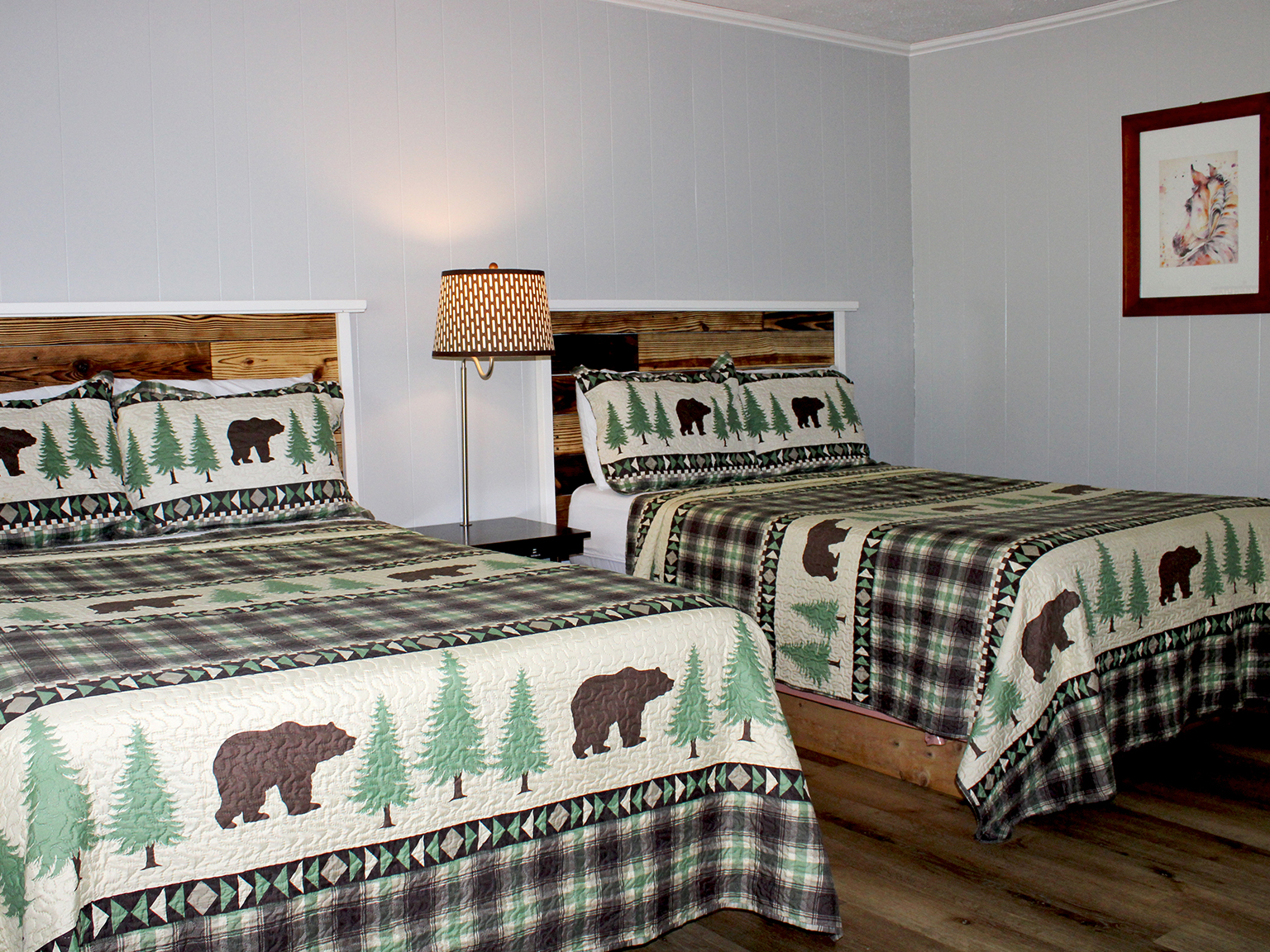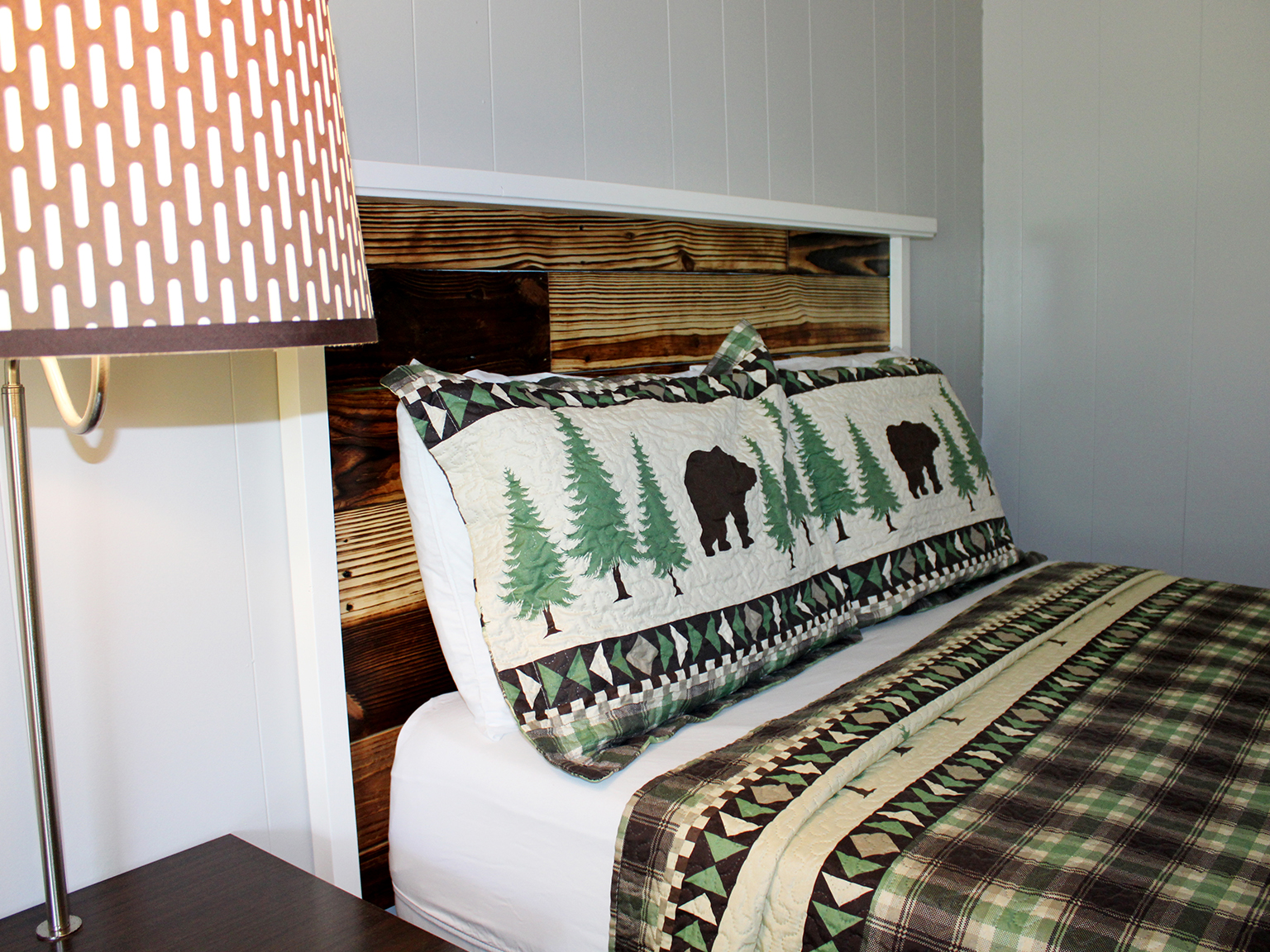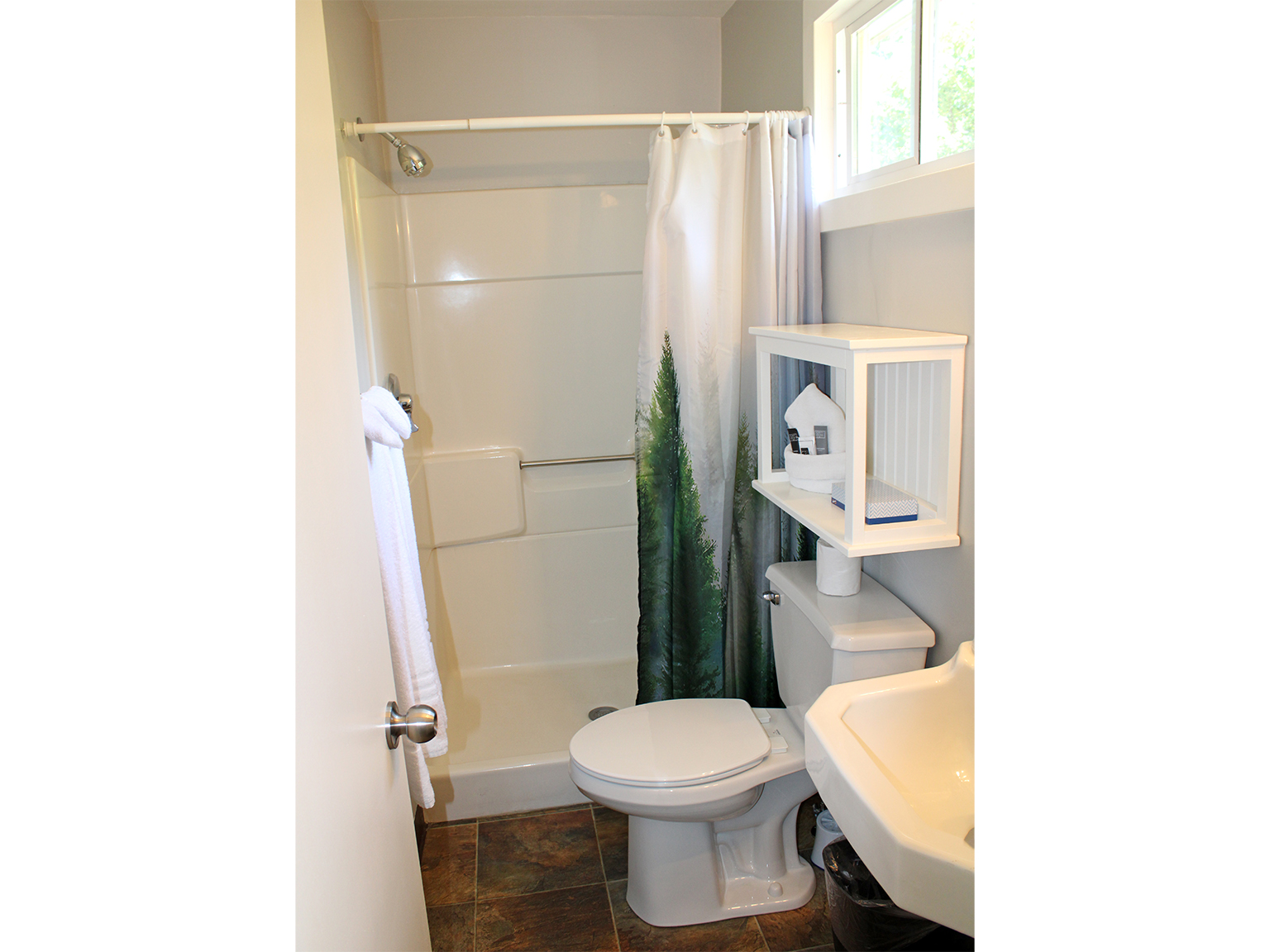 All Standard Double Room's have been renovated recently. A Private Bathroom, Free Toiletries, Flat-screen TV with Cable Channels, Microwave, Refrigerator, Keurig Coffee Machine, and Air Conditioning are found in each Standard room.
Rates starting at: $94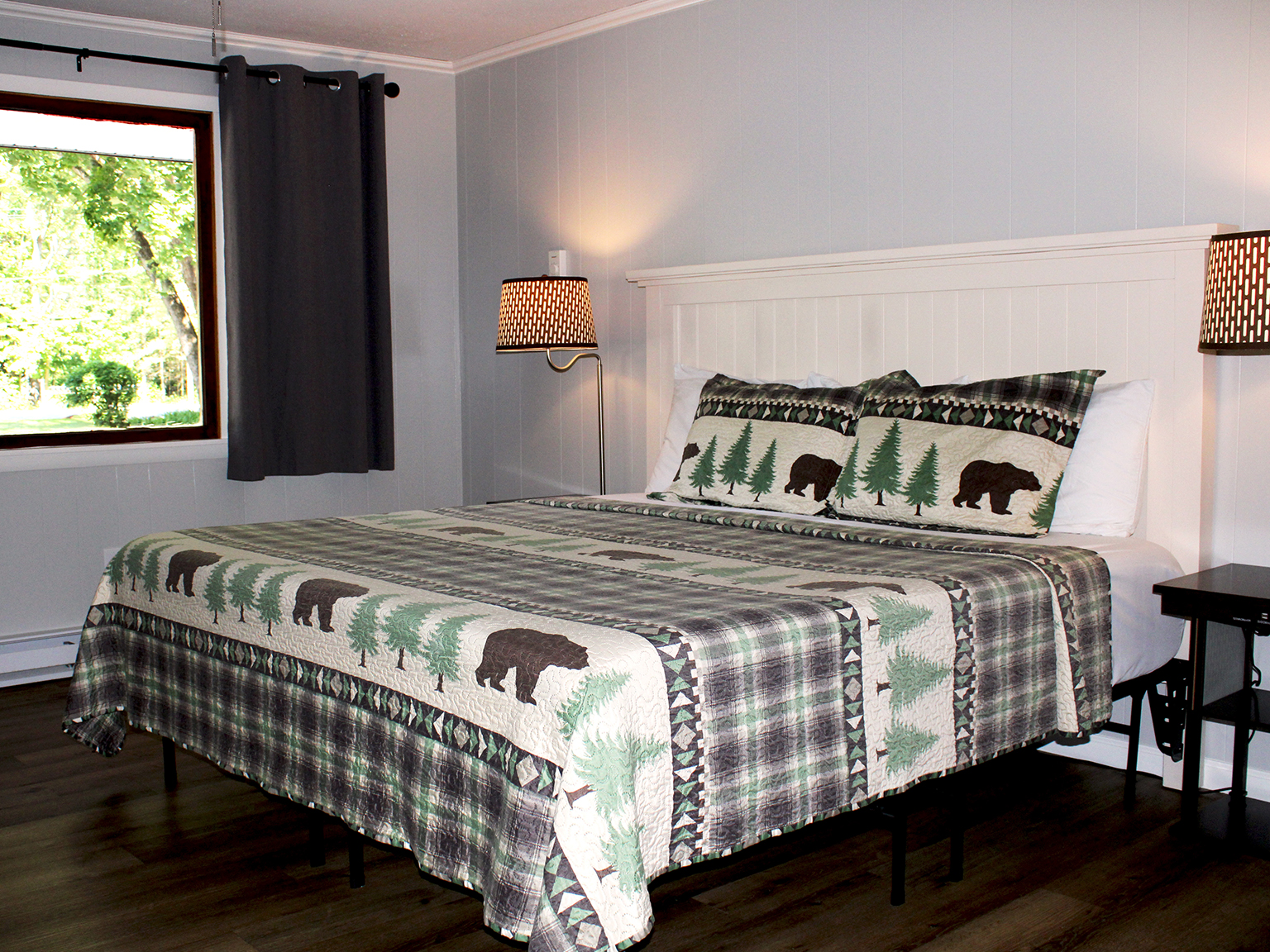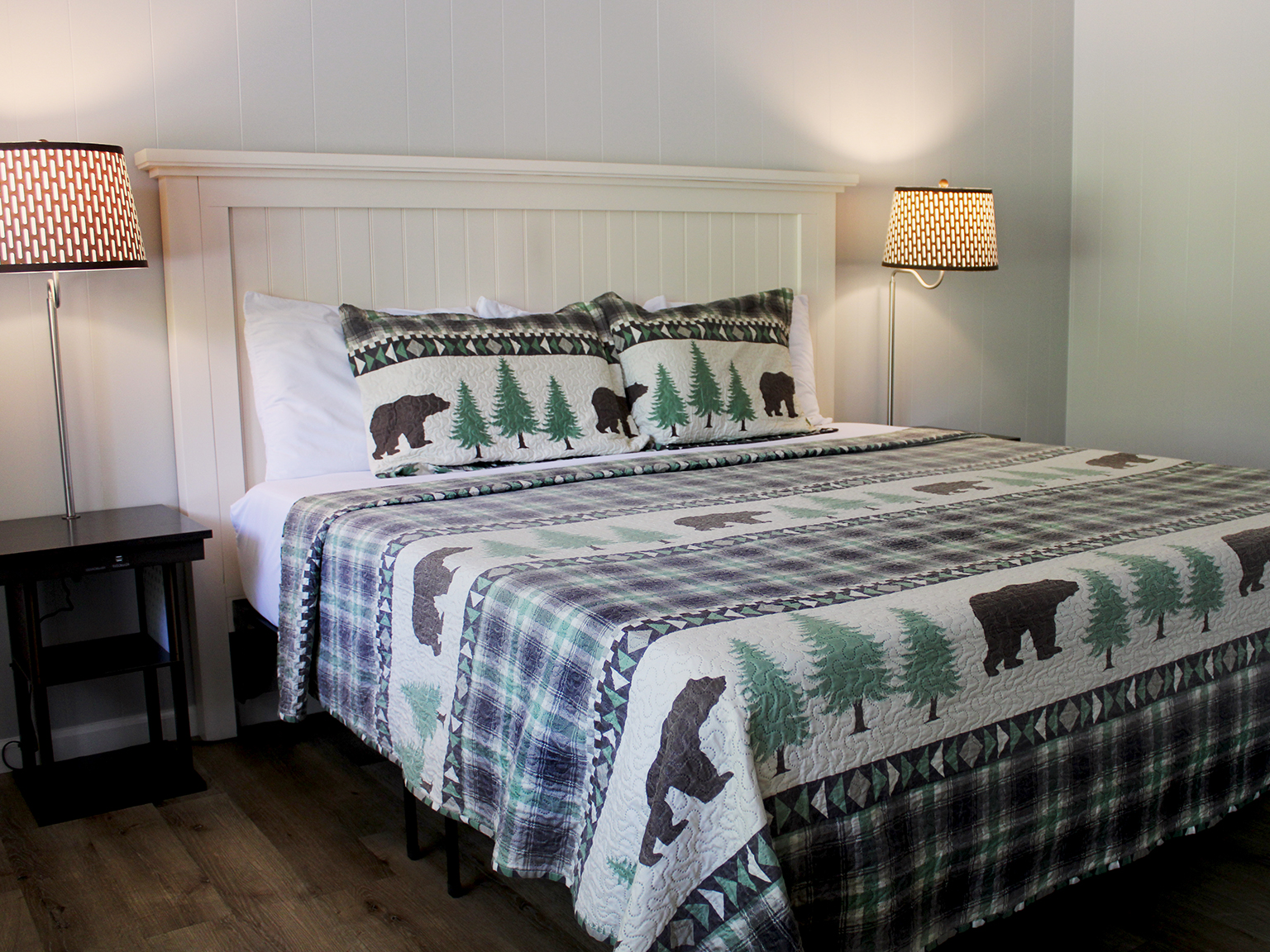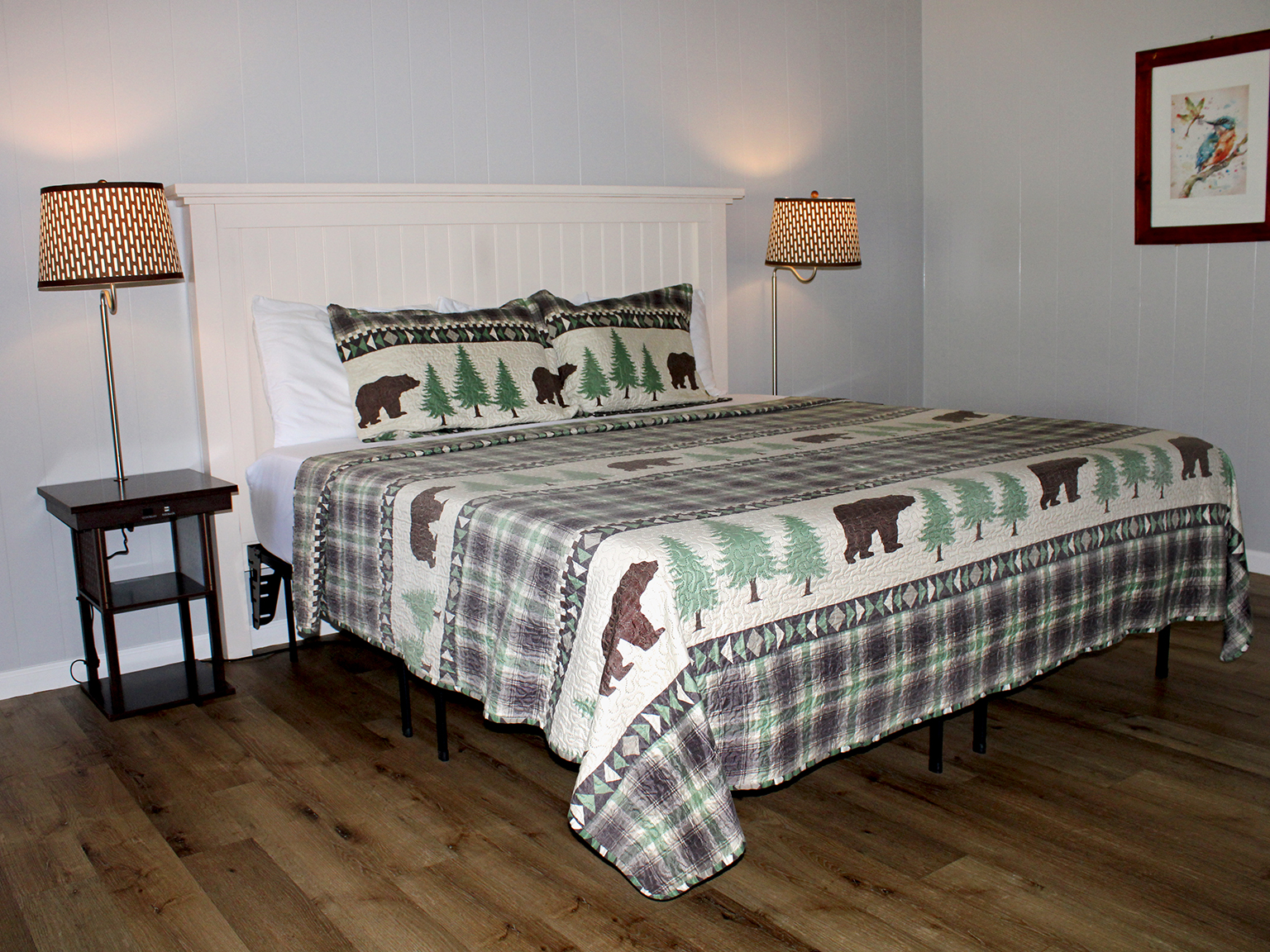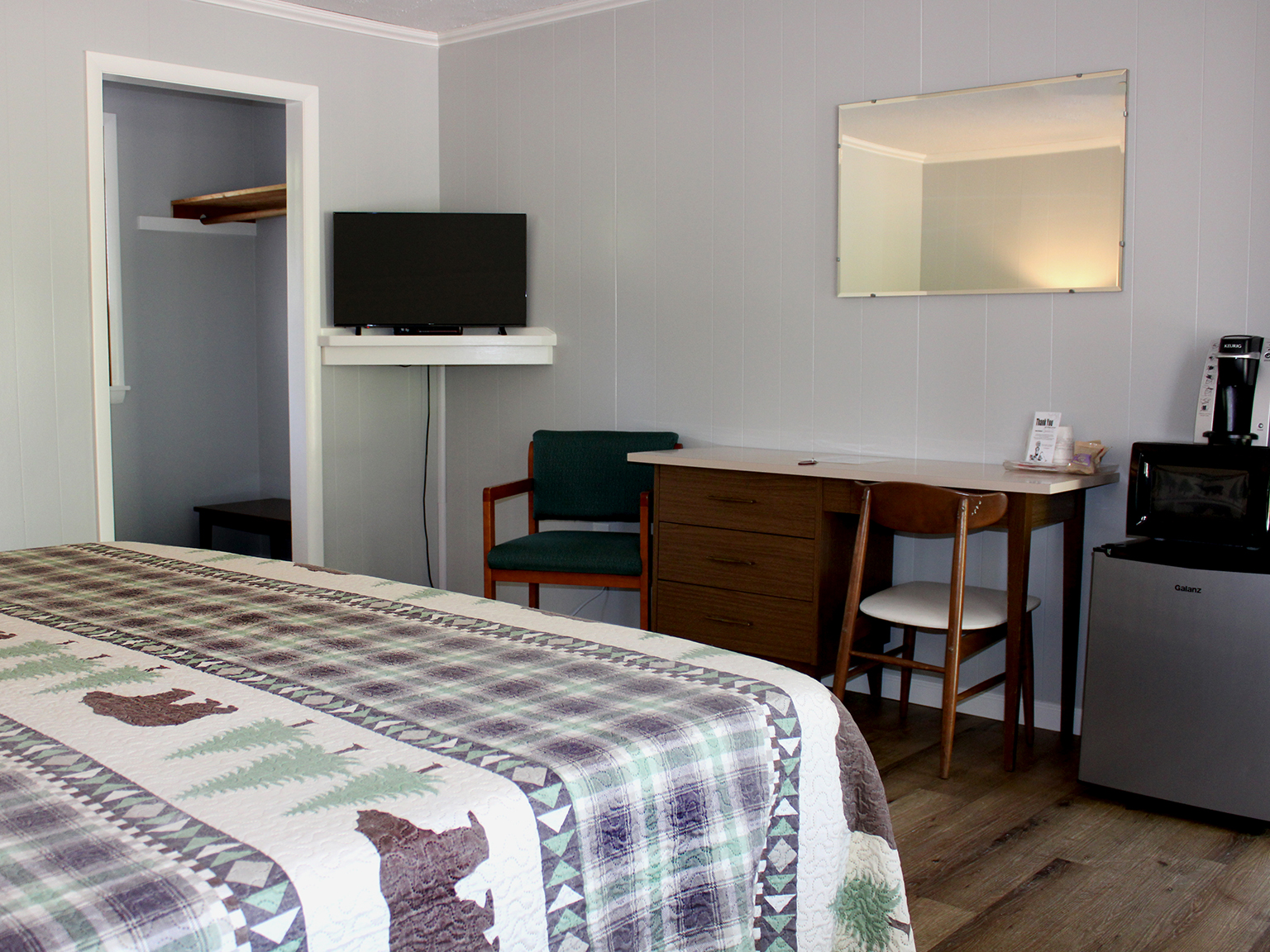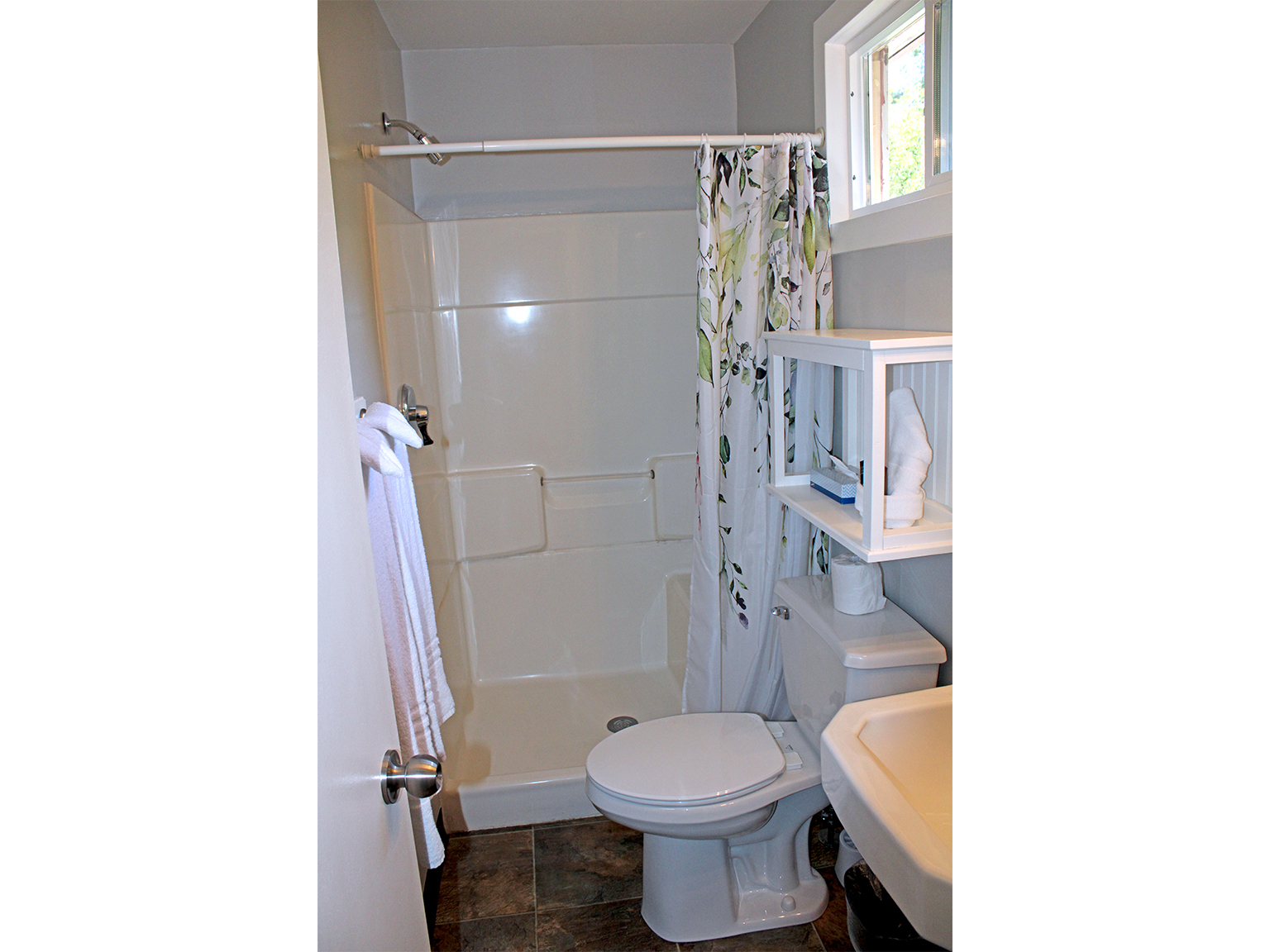 Sleeps 2 – 1 King Sized Bed
This room type has been renovated recently as well. In addition, we have upgraded the furniture in the King rooms. You will find the bedside tables have two USB ports and an outlet, making it easier to charge your electronics. Private Bathroom, Free Toiletries, Flat-screen TV with Cable Channels, Microwave, Refrigerator, Keurig Coffee Machine, and Air Conditioning are also provided in each King room.
Rates starting at: $99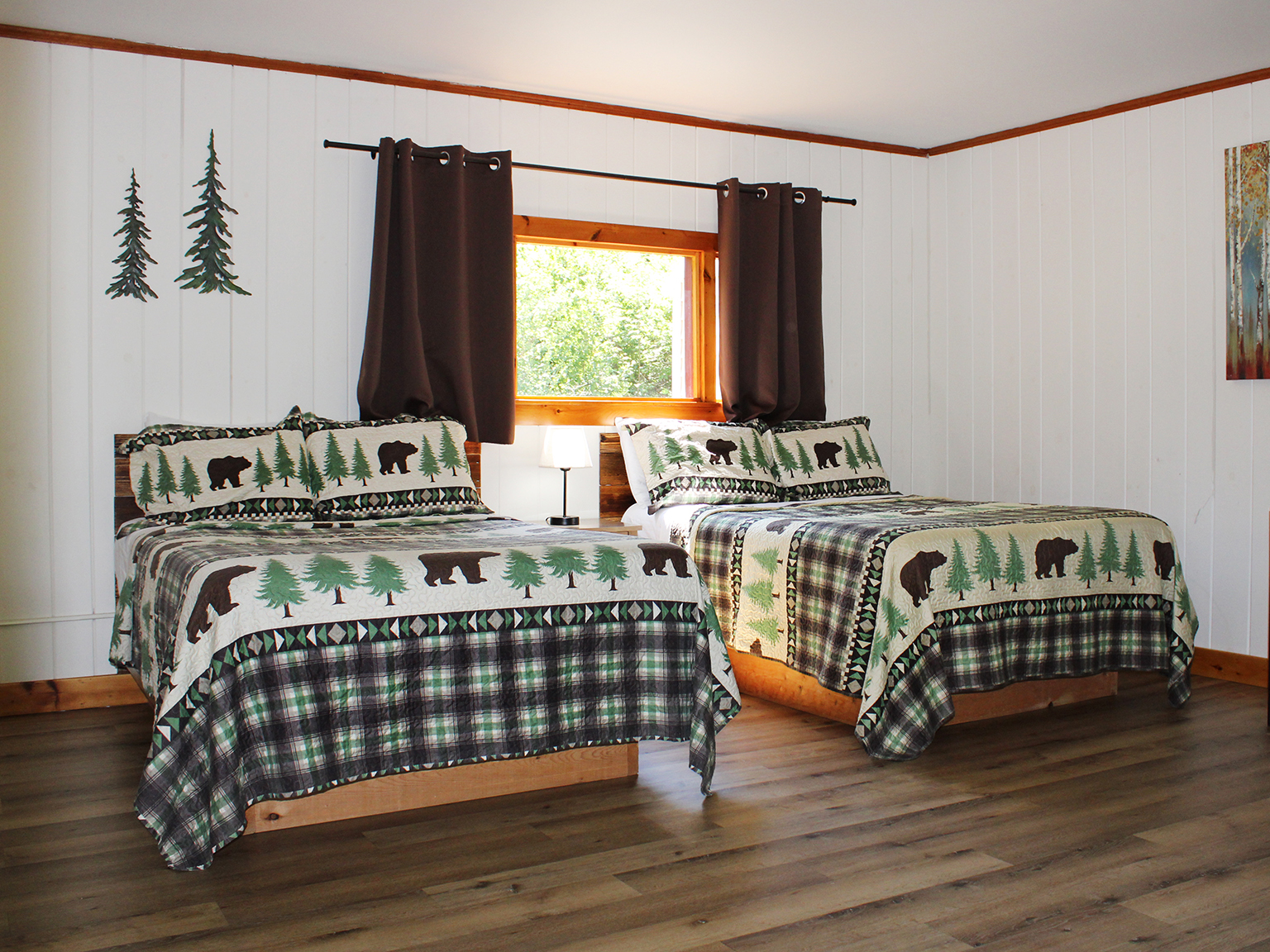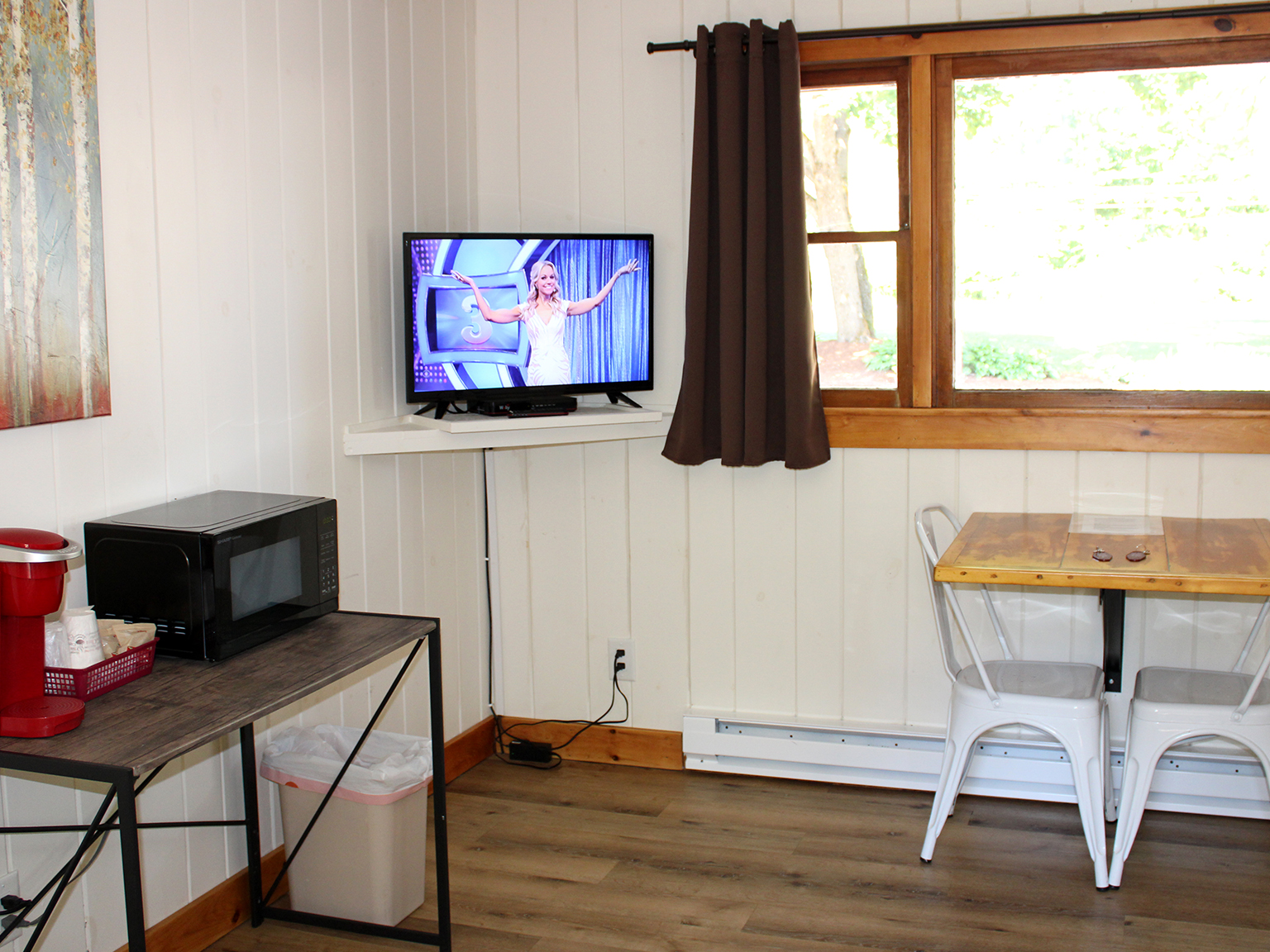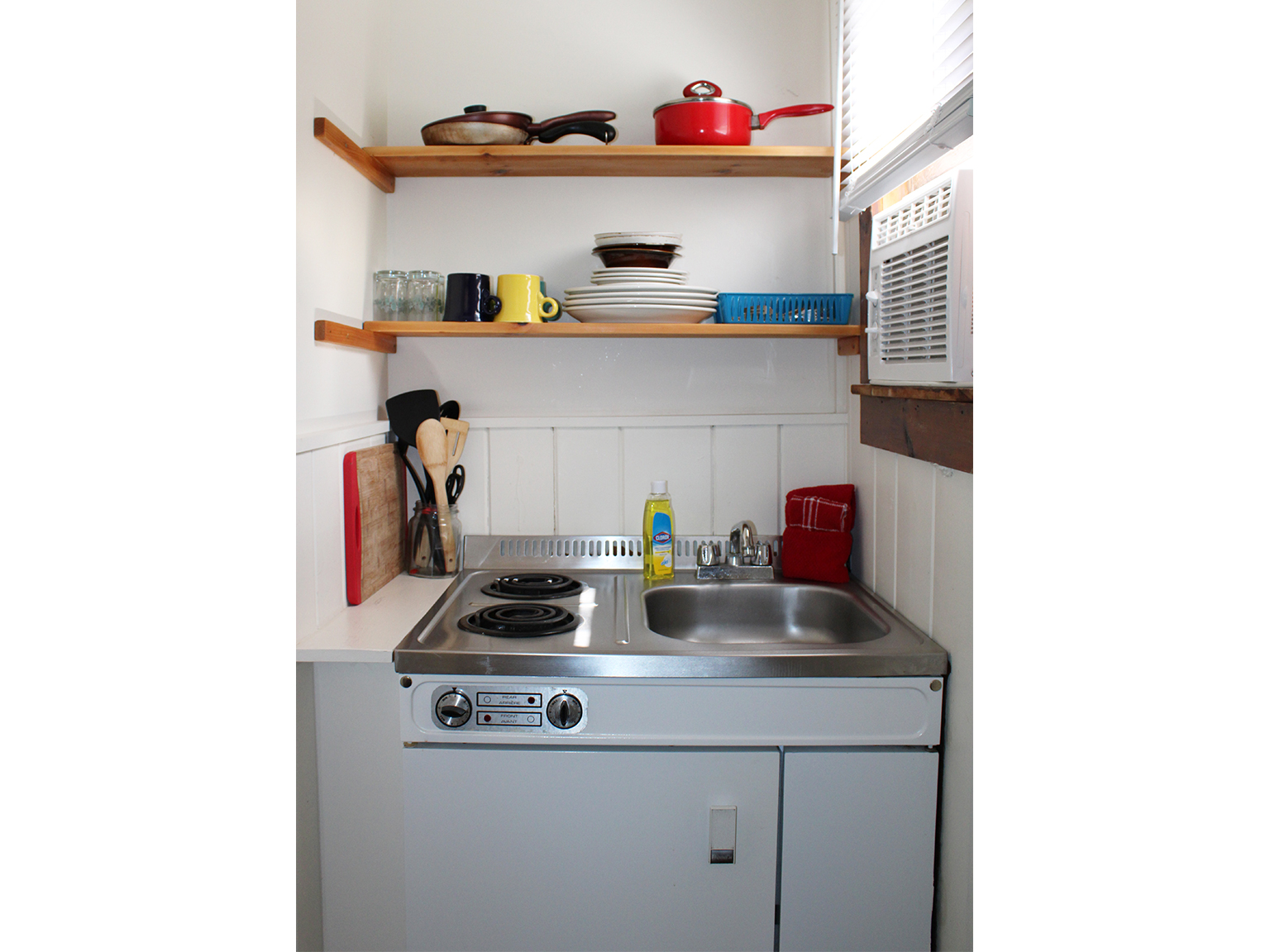 This family room was newly renovated in spring of 2021 and it features a Private Bathroom with a Bathtub, Free Toiletries, Flat-screen TV with Cable Channels, Microwave, Refrigerator, Keurig Coffee Machine, and Air Conditioning.
What makes this room different from our Standard Room's is that there is a kitchenette, kitchenware, and a dining area. These extra's make it feel more like a home away from home!
Rates starting at: $100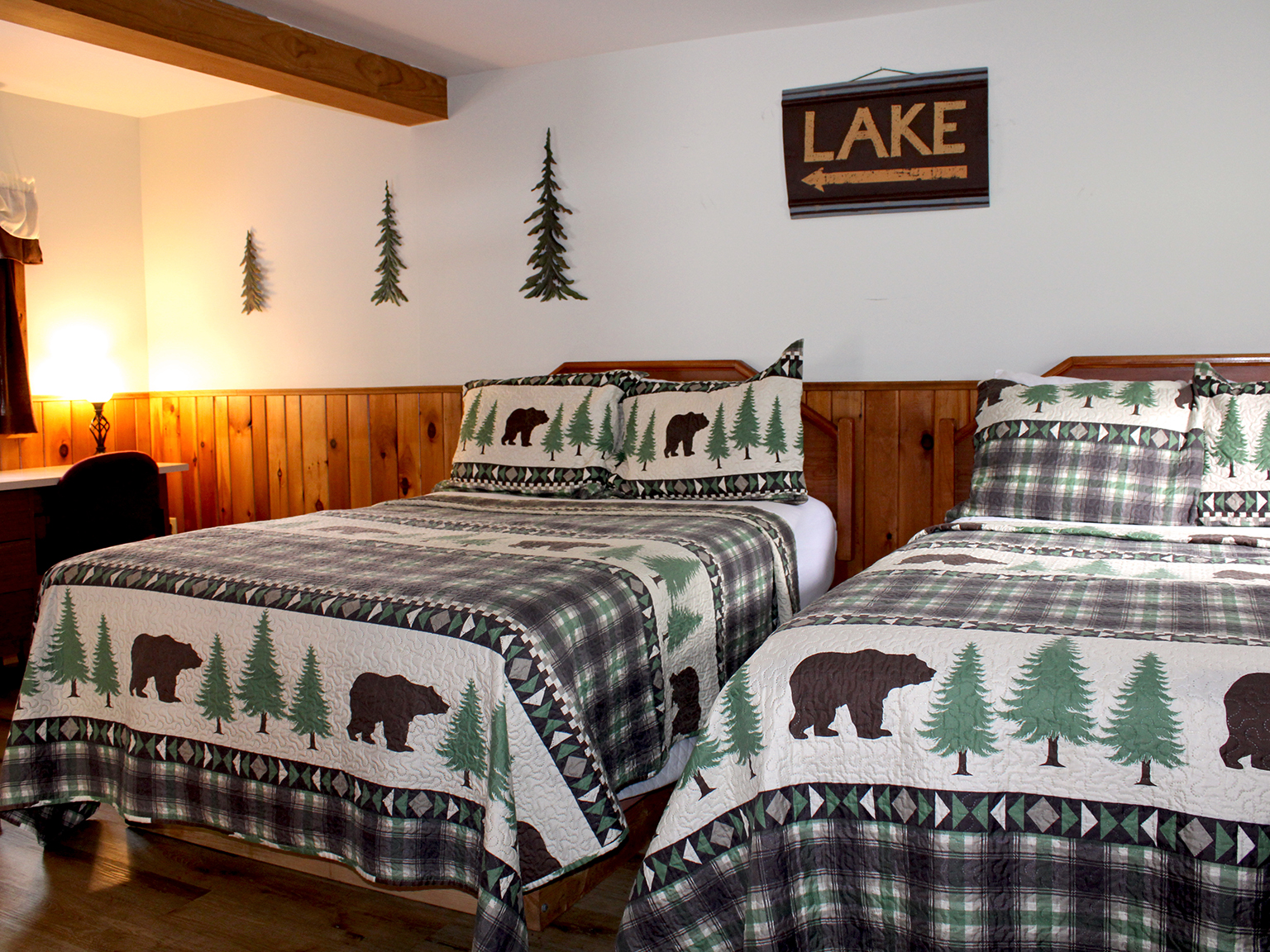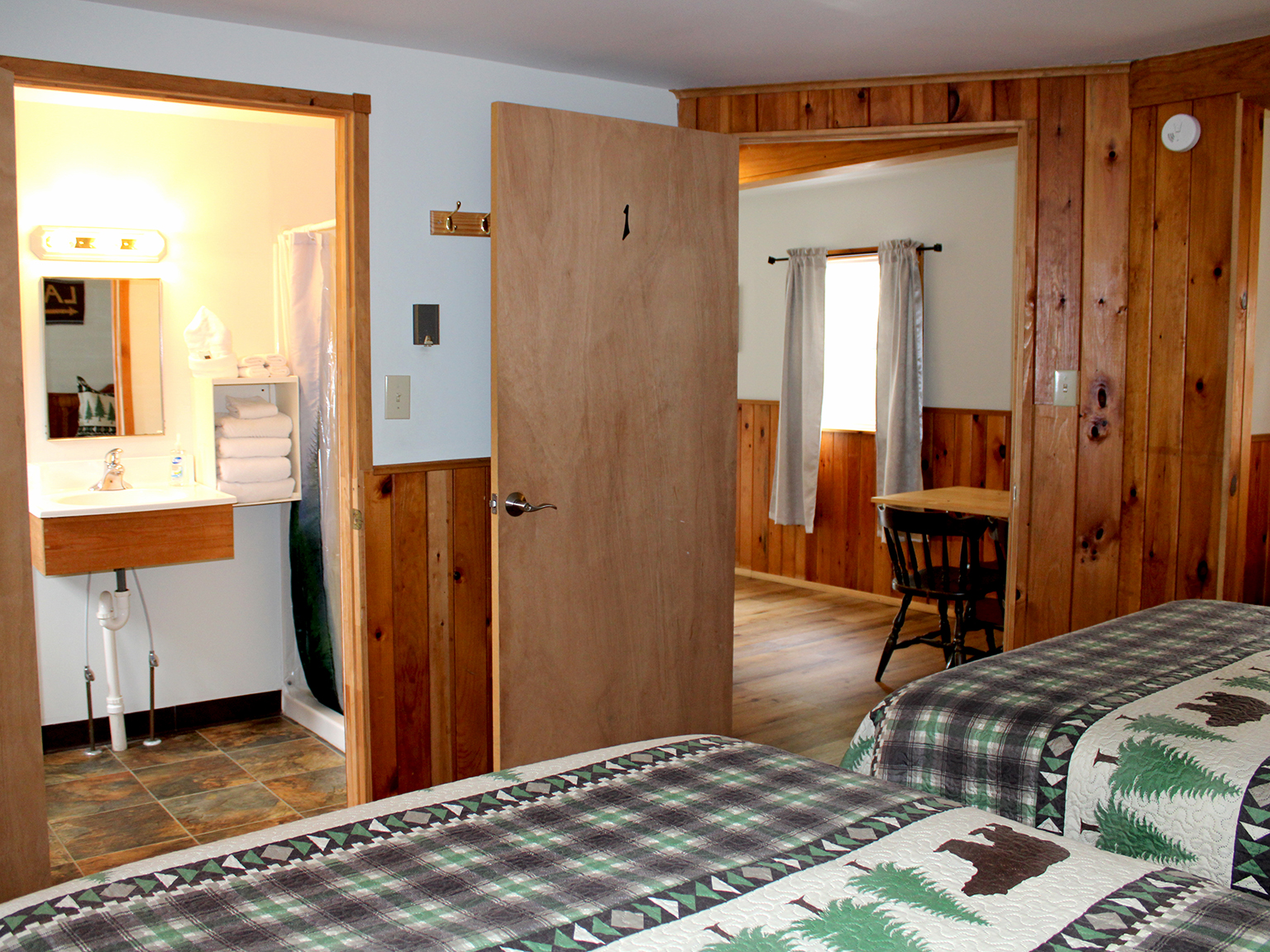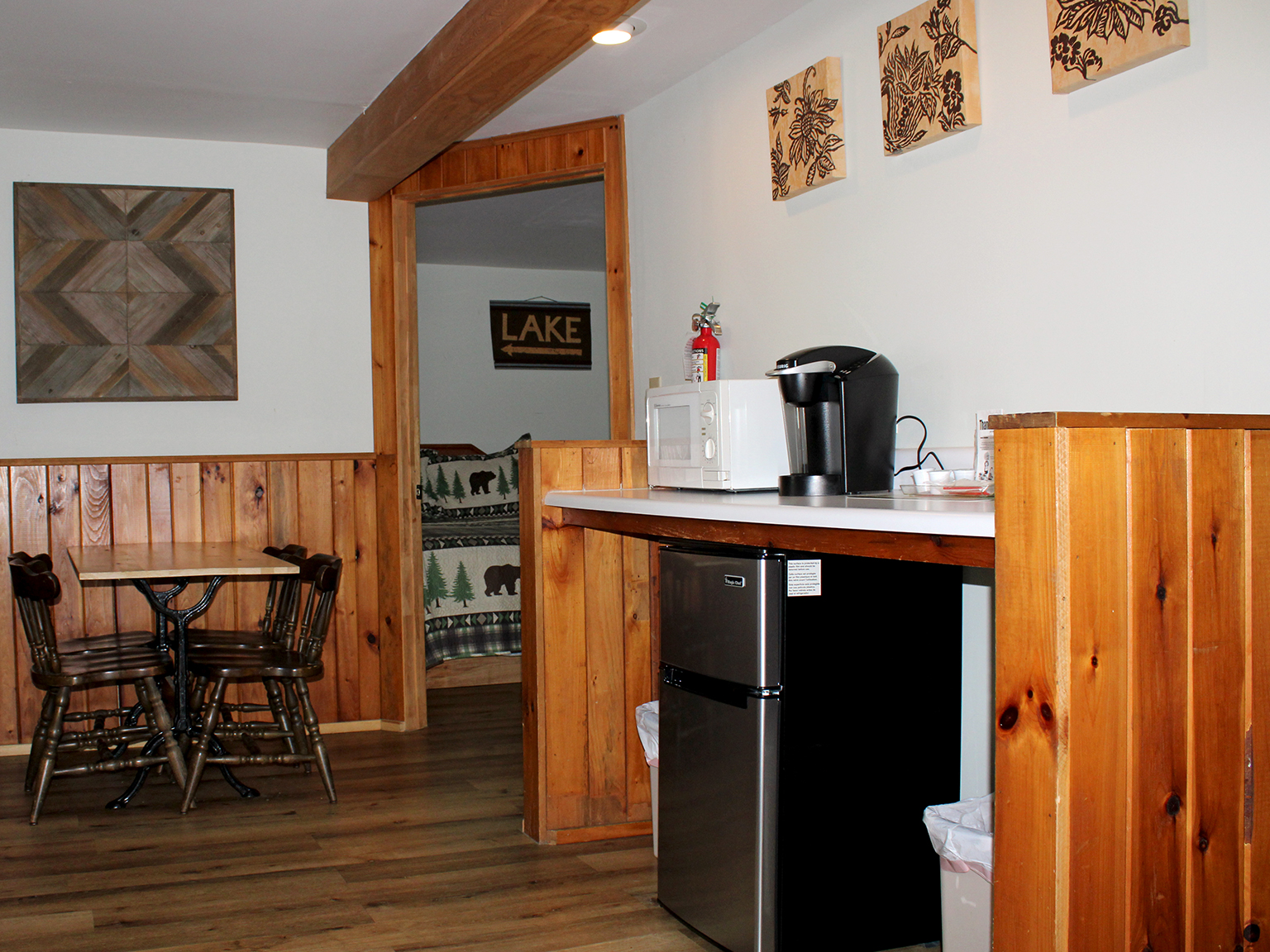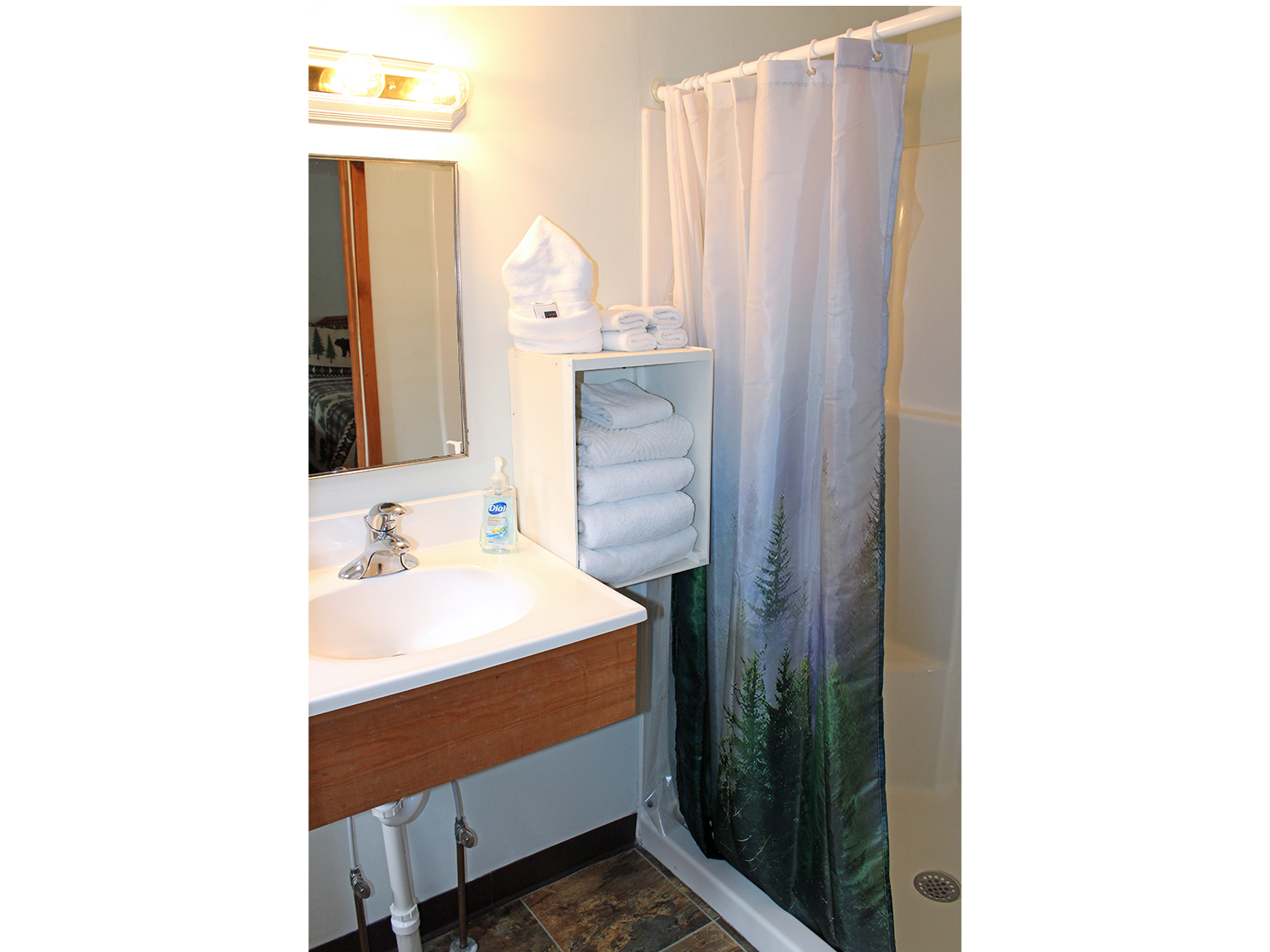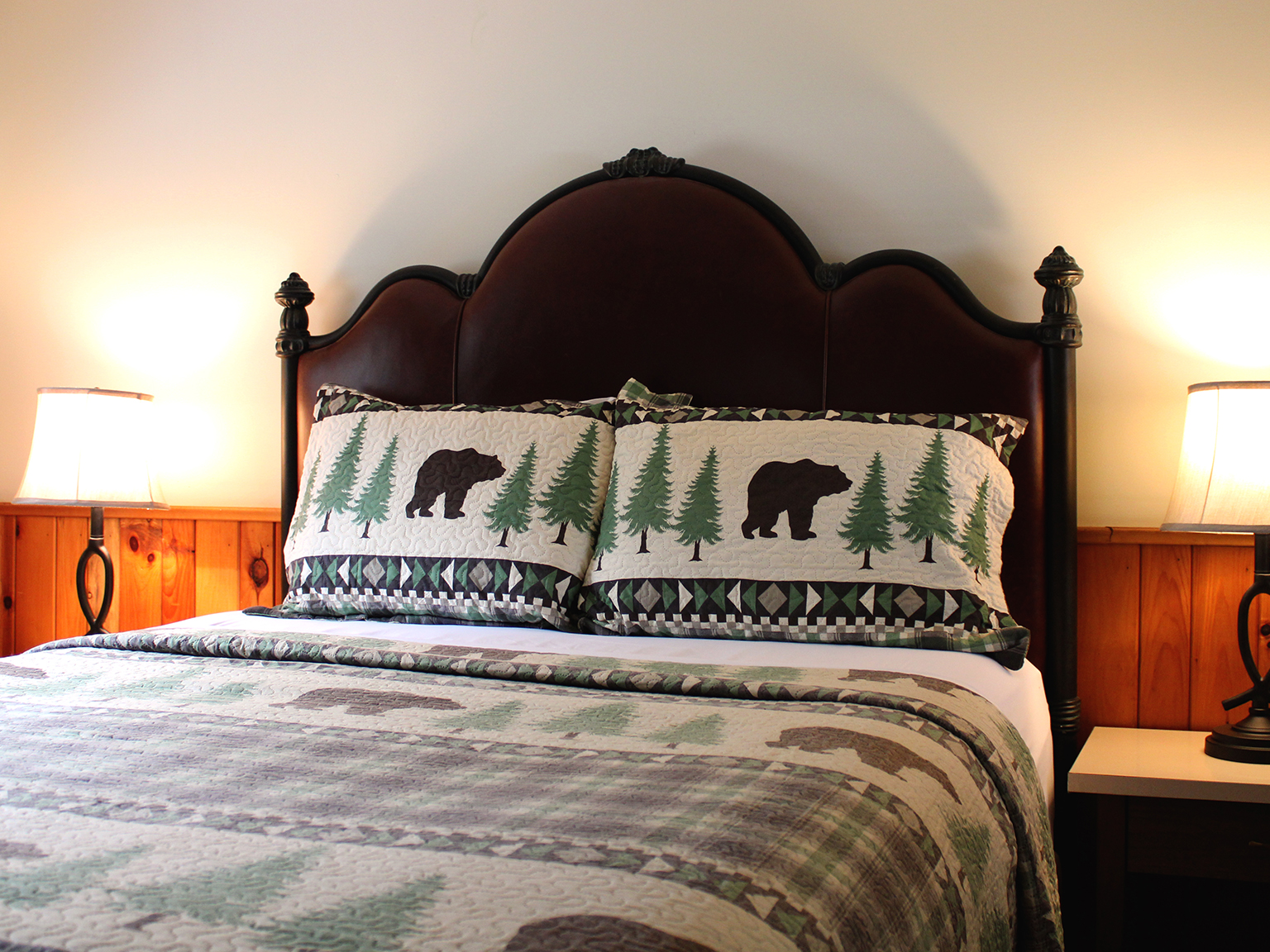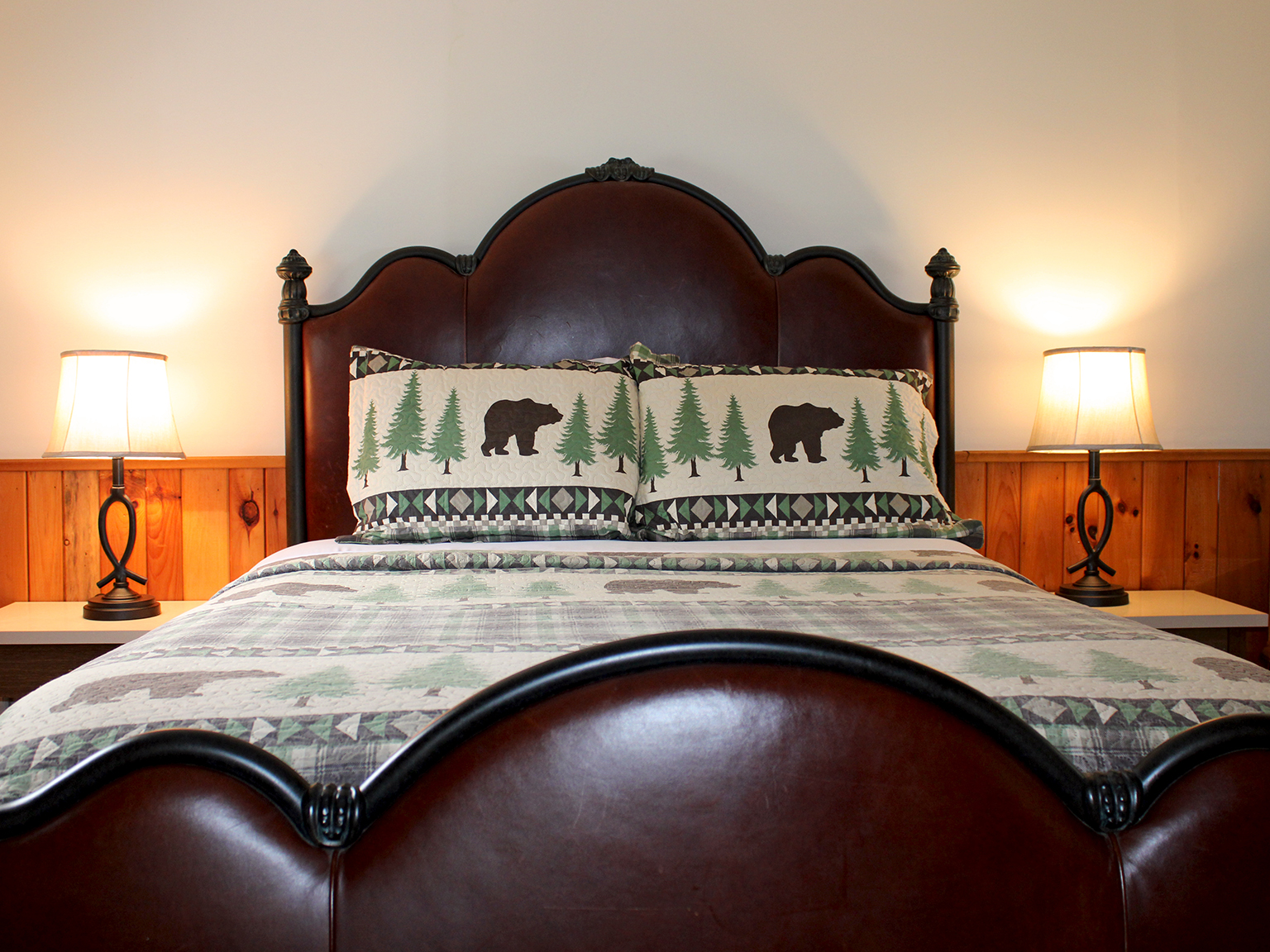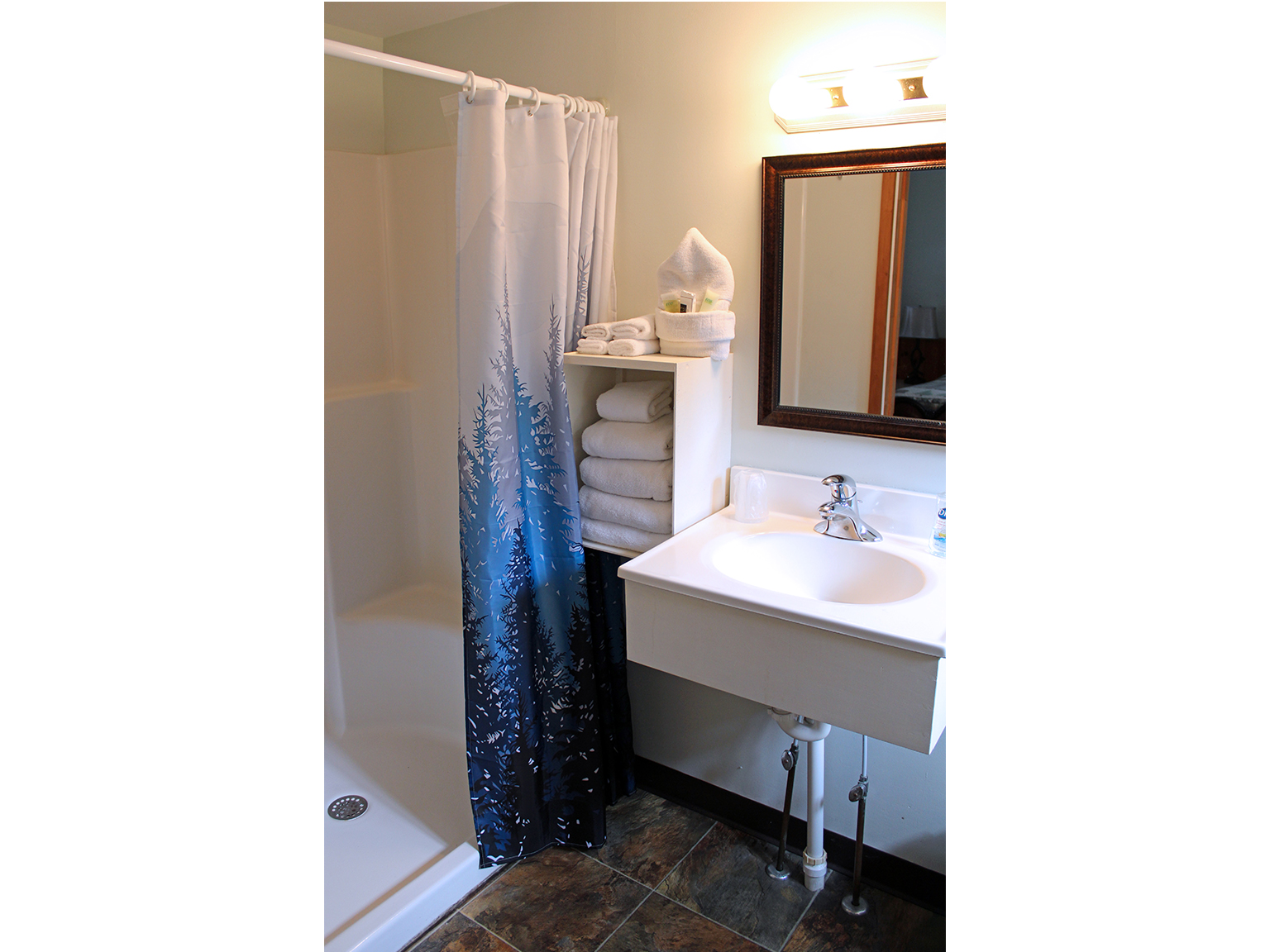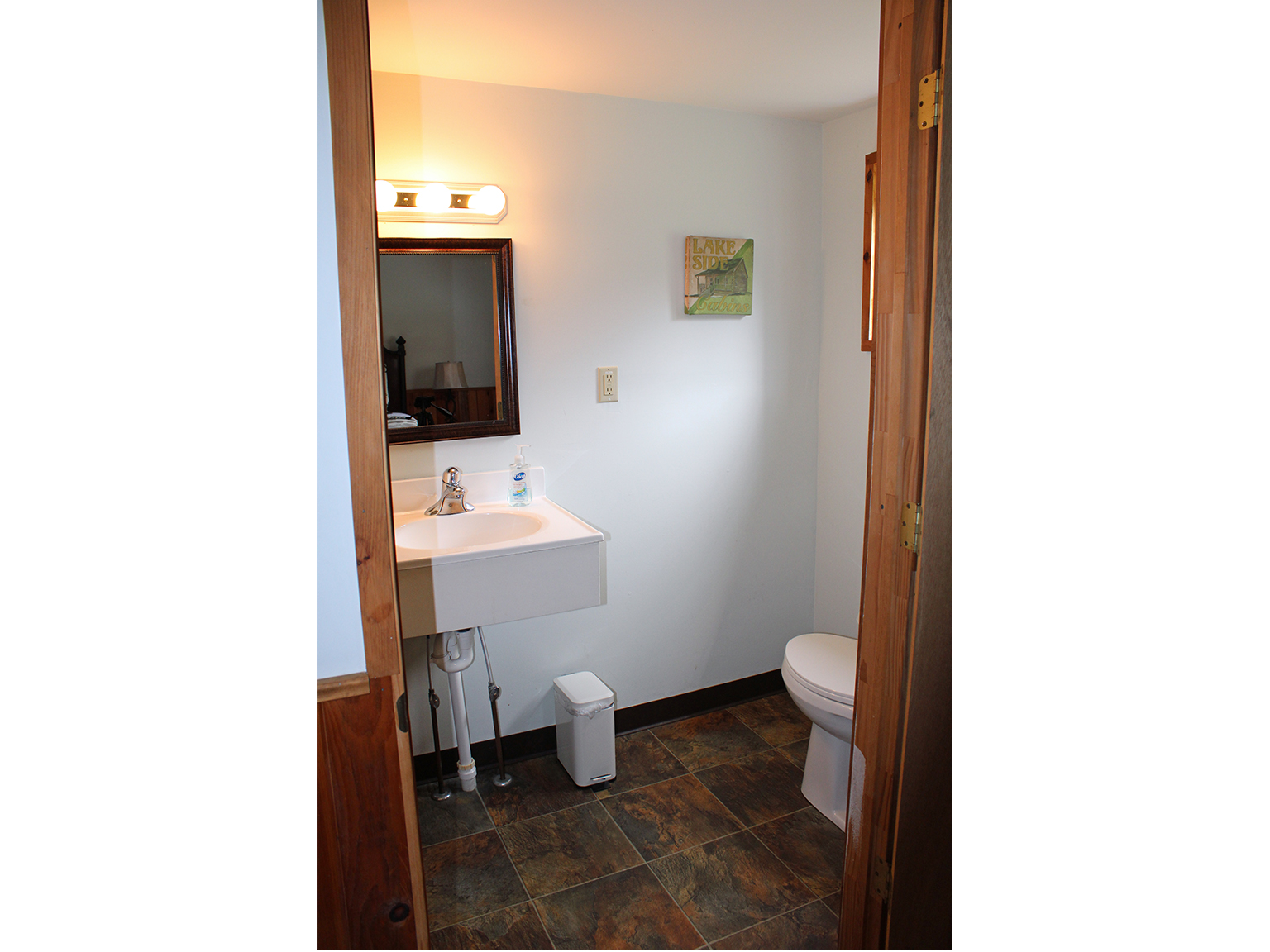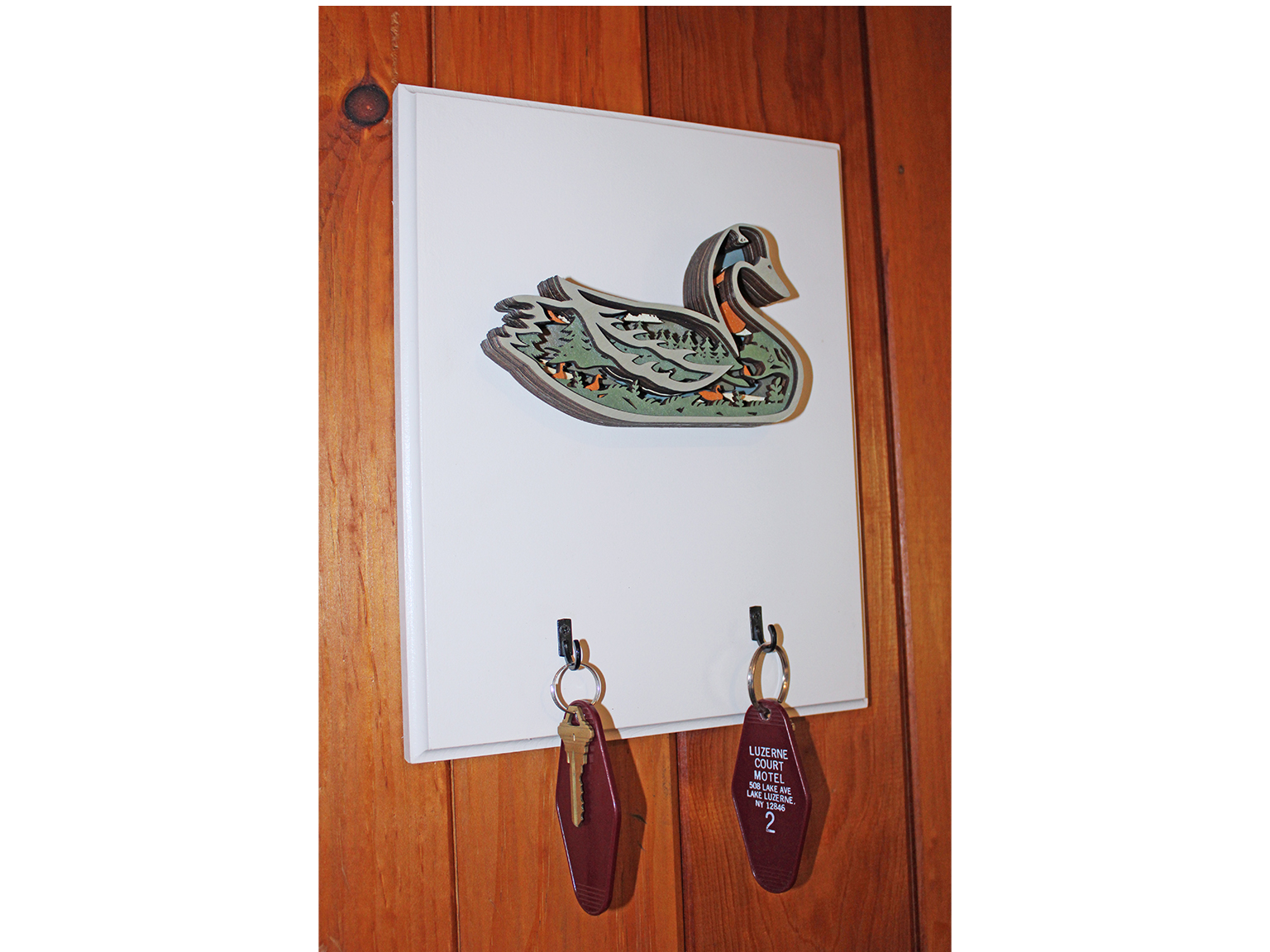 Sleeps 6 – Bedroom #1 has 2 Full beds | Bedroom #2 has 1 Queen bed
The suite features two private bedrooms with an adjoining space. The adjoining space has a kitchen counter, a dining area, along with a Microwave, Refrigerator, and a Keurig Coffee Machine. There are two bathrooms with walk-in showers and two Flat Screen TV's with Cable Channels. This suite is perfect for families big or small!
Rates starting at: $189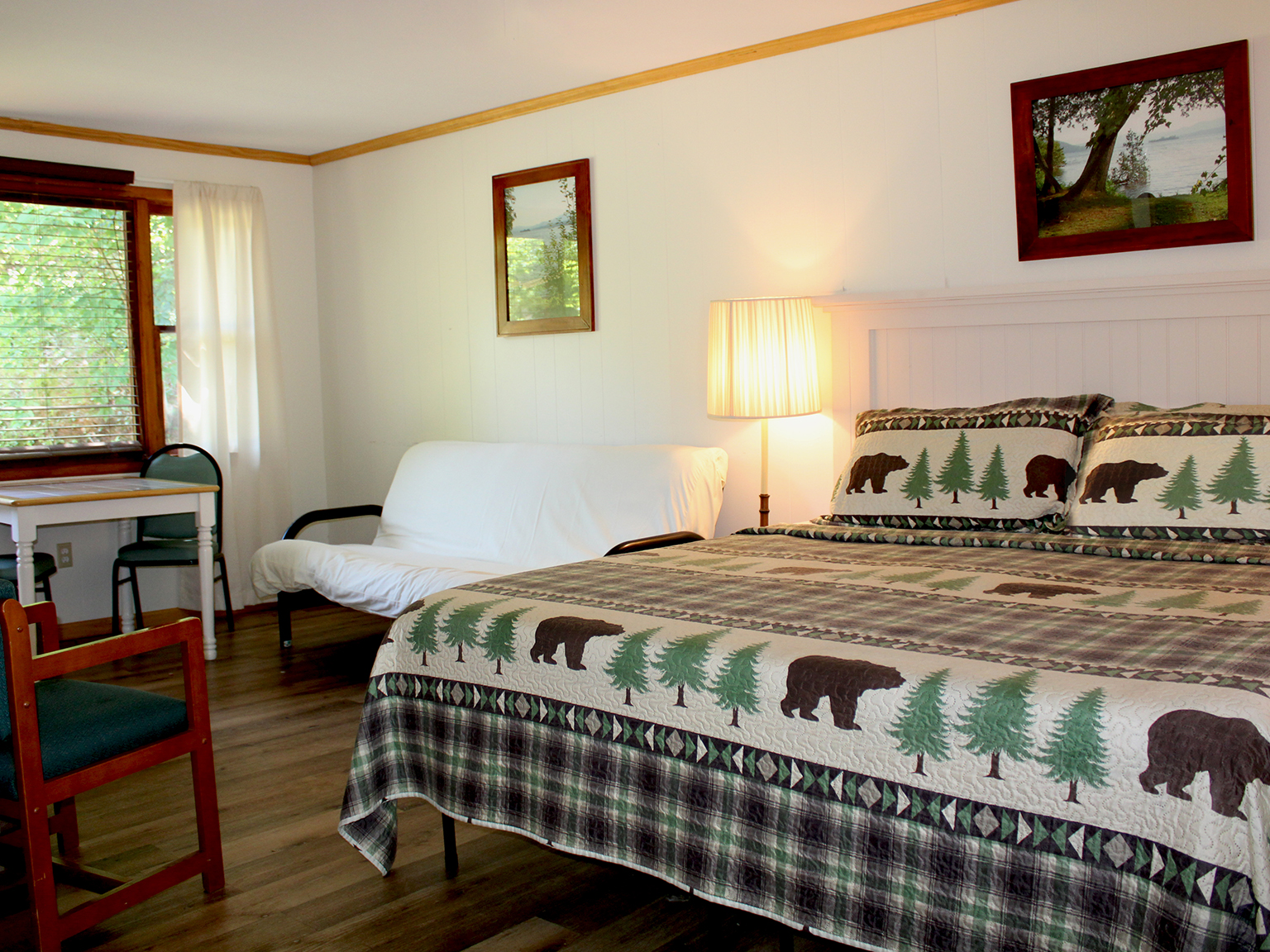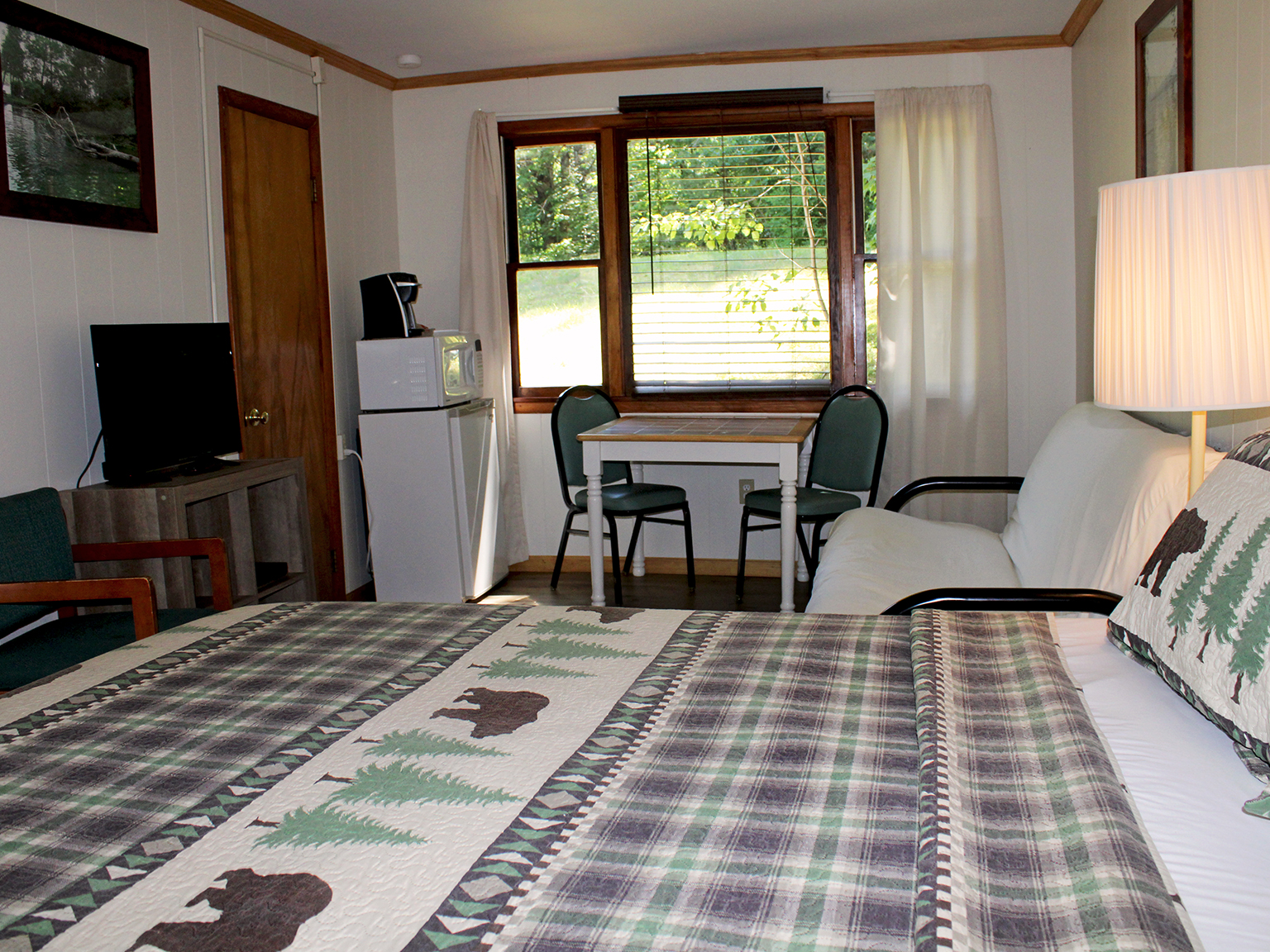 Sleeps 4- 1 King Bed and 1 futon bed
This room features a King Sized Bed, a Futon, a Sitting Area, and a Desk. In addition, there is a Private Bathroom with Walk-in Shower, Free Toiletries, Flat-screen TV with Cable Channels, Microwave, Refrigerator, Keurig Coffee Machine, and Air Conditioning in the room.
Rates starting at: $104
"Luzerne courts is beautiful, this was the first time we were ever there. We loved the atmosphere and energy surrounding us, the rooms were clean and they smell good when you walked in them. The new owners Ryan and Jodi accommodated to our needs, we were able to bring our family pet dog with us. Jodi was helpful with directions, and suggested places to go with the kids. There's so much to do there, had a nice in-ground pool, and at night a bon fire. Our kids love the fact that there was putt putt right next to the Motel with awesome ice cream. We had such an incredible time, I just booked another week for this summer."